Introduction
Workplace drug testing in the UK is nothing new. It all began with the 1971 Misuse of Drugs Act: an act which, when passed, meant that employers could be prosecuted for knowingly allowing the use of illegal substances within the workplace.
Fast forward to today, and it's not just illegal substances that are causing problems. The number of alcohol-specific deaths is on the rise, while increased misuse of prescription drugs like Xanax and fentanyl are also cause for concern.
Substance misuse in the workplace can cause a wide variety of problems - from increasing absenteeism and reducing productivity to making it harder to hire new recruits due to negative staff morale. And, of course, there's a health and safety impact too - especially in safety-sensitive industries where one false slip could endanger not only the worker in question, but possibly also their colleagues and the company's customers.
"Employers could be prosecuted for knowingly allowing the use of illegal substances within the workplace"
It's not all bad news. Research shows that having a workplace drug testing programme in place can deter workers from substance misuse. In this guide, we look at why such a policy is so vital, what it should look like and which testing methods you should consider.
The importance of workplace drug and alcohol testing
As things currently stand, workplace drug and alcohol testing is not a legal requirement in the UK. However, employers and employees alike have certain obligations to their company, and substance misuse can affect a business' reputation, performance and safety.
Legal requirements for employers and employees
Workplace testing may not be mandatory, but employers must still abide by the 1971 Misuse of Drugs Act, as mentioned earlier, as well as the rules set out in the Health and Safety at Work Act of 1974. The Act states that "It shall be the duty of every employer to ensure, so far as is reasonably practicable, the health, safety and welfare at work of all his employees".
It also makes clear that every working environment should be "safe and without risks to health". While drug and alcohol use may not be mentioned specifically, it's clear that impaired judgment and delayed reaction times, along with the other effects of substance misuse, will have an impact on health and safety.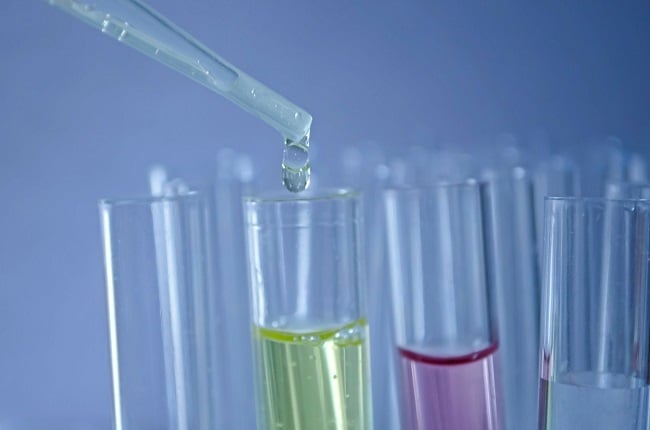 For employees, the fact that many misused substances are illegal is not always enough of a deterrent. Many may also have a written contract of employment that specifically mentions the company's stance on workplace substance misuse. However, with the potential consequences of substance misuse so devastating, is a brief mention in a contract or staff handbook really enough?
How substance misuse affects businesses
It's estimated that alcohol-related sickness leads to 17 million lost working days in the UK each year, while 27% of UK employers say that drug use is a problem at work. But that's not the only problem. Substance misuse in the workplace can impact on productivity, morale, and the safety of employees and customers alike.
In recent years, Indonesian airlines have made headlines for the proportion of their accidents caused by drug use. Examples like this show how vital drug and alcohol testing in the workplace can be.
Workplace testing: What you'll need
There are five key elements to deterring, detecting and dealing with substance misuse in the workplace, namely:
A substance and alcohol misuse policy

A testing programme

Reliable sample collection

Staff training

Incident investigations
Read on to find out how to implement these in your workplace…
Is your workplace testing policy fit for purpose?
Just 21% of UK employers currently have a strict drug and alcohol policy in place: could the issue be that others simply don't know where to start? A suitable policy must focus not only on the company's legal and insurance requirements, but on employee safety and wellbeing too.
Start with consulting all stakeholders before documenting both a Substance and Alcohol Misuse Policy (SAMP) and a Programme of Testing (POT): the former detailing timing and reasoning, the latter the (legally defensible) testing schedule). Education is also important: making sure your entire business is aware of both the physiological and legal effects of substance misuse to show how important the policy is to your company.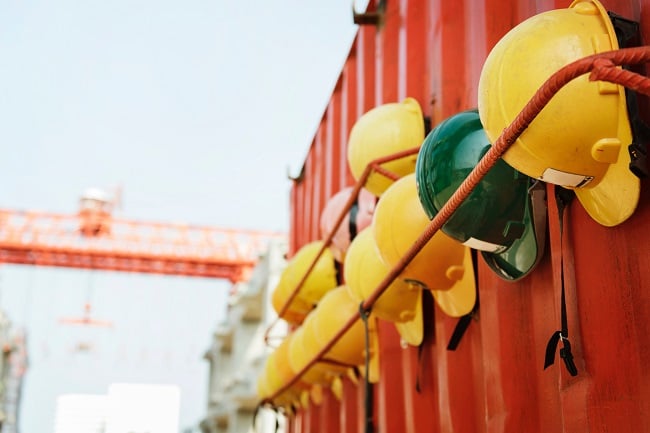 It's not always this straightforward, though - there are common mistakes that businesses make when putting such a policy in place. These may include settling for an "off-the-shelf" solution or failing to update a policy to account for new legislation - which may render it useless.
If you're an international business, it's also vital to understand the legalities of workplace testing in Europe and further across the globe. For example, in Sweden, tests must be systematic - not random or targeted.
When it comes to legalities, the advent of GDPR in 2018 has also had an impact. In order to test employees for drug and alcohol misuse, employers must take care to heed GDPR's requirements around consent and legitimate interest, and see that data is collected, processed, stored and destroyed in compliance with the law.
It's also vital to consider timings when implementing a testing policy and programme. Time is money: the longer it takes to conduct a test and retrieve the results - especially if the employee is suspended on either full or partial pay - the more it will cost your business. As a result, it's key that you choose the right type of testing for your needs - which we'll come on to discuss later.
"Employers must take care to heed GDPR's requirements around consent and legitimate interest"
An effective drug and alcohol testing programme is built on an effective Substance and Alcohol Misuse Policy (SAMP) and a Programme of Testing (POT). These will outline both when and why testing is required - as well as whether a narrow (use in the last week) or wide (use in the last three months) testing window is required. And once decided, you'll need to choose the testing methods that best suit your needs.
Choosing your tests
Choosing the right drug test to suit your needs can seem challenging. After all, there are a variety of different test types, all with different levels of invasiveness, different costs, different detection windows, different pros and cons.
So how do you decide which one - or ones - to use?
First, you define what you want to test for and why. Only then can you choose the appropriate test for your intended purpose.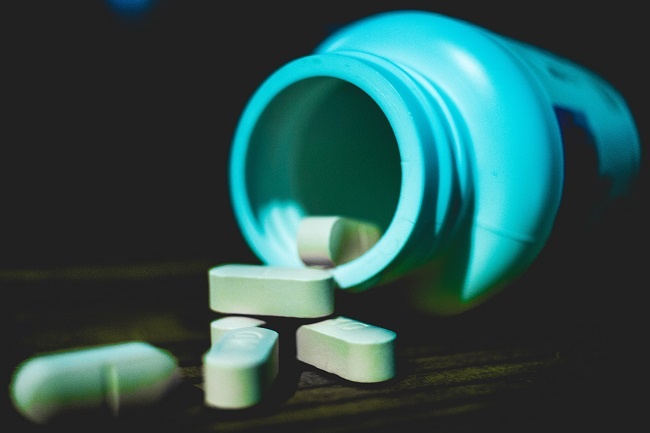 It may be that you're conducting pre-employment tests, to establish whether a potential new hire has a history of substance misuse before making your decision. It may be that there has been an accident in the workplace or that you suspect that substance abuse may be an issue for one of your team. It may be that you want to introduce random drug tests to the workplace, or to implement continual monitoring for an employee who has had a previous substance misuse problem.
Then - and only then - can you decide which type of test to use. Drug and alcohol tests fall into two categories: point of care (POC), and back to lab (BTL). Here's what the two of them involve.
Point of care (POC) testing
Point of care tests - generally urine tests - are the most commonly used in UK workplaces: they're easy to perform, they're inexpensive, and they offer instant positive or negative results. These are often used for random and post-accident/incident substance testing, as they can inform an employer whether an employee is under the influence in that particular moment.
It's a non-invasive testing method that is suitable for mass screening - but it has its disadvantages. Point of care tests like urine and oral fluid tests screen only for a limited range of substances, and offer a testing window of just a few days. This makes them unsuitable for pre-employment testing.
"Point of care tests are easy to perform, they're inexpensive, and they offer instant positive or negative results"
It is also possible for employees to cheat urine tests, for example, by using synthetic urine or by providing a urine sample produced by someone else - there have been cases of male urine samples that have tested positive for pregnancy. These 'cheats' are possible as collection is unobserved. Oral fluid testing, however, is easier to administer, quicker and is harder to cheat, as the samples are taken directly by a collector.
Furthermore, a positive result from a point of care test will be a presumptive positive, requiring the employer to confirm the positive result through back to lab (BTL) testing methods.
Back to lab (BTL) testing
A 'presumed positive' result will require a retest with an appropriate kit, with samples collected, sent back to the lab and tested in a rigorously structured process. This means that the collector must be properly trained in chain of custody procedures - something that many workplaces choose to train their own staff to do.
BTL testing includes both hair and oral fluid (saliva) testing. They can detect incredibly low traces of nearly any drug (though they are not used for alcohol testing), and allow for wider testing windows, too. Oral fluid can detect substance use within the last two days, while hair can prove usage within the last six months - meaning that simply abstaining for a few days pre-test will not guarantee an individual a negative result.
"The collector must be properly trained in chain of custody procedures - something that many workplaces choose to train their own staff to do"
Just a single back to lab test is needed to confirm a positive or negative result, with the sample - as the name suggests - analysed in a lab using LC-MS/MS (Liquid Chromatography with Mass Spectrometry) for fully accurate results. And at Cansford Labs, we can turn around results within 48 hours, meaning that businesses can make employment decisions quickly.
Testing for alcohol
The best type of test for alcohol usage is a breathalyser - but care must be taken to choose the right one. Certain breathalysers are approved by the Home Office, but there are plenty of others on the market without this approval, which may be inaccurate.
Not only is the breathalyser method affordable, quick and simple to use, it also minimises any invasiveness, making subjects more comfortable.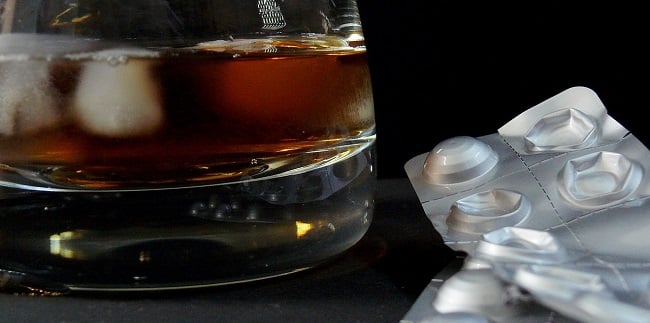 In the transportation industry in certain EU countries, breathalyser tests for alcohol are mandatory. In Sweden, for example, Alco-locks are fitted as standard to new trucks, requiring the driver to take a breath test before the vehicle can be started.
For organisations running drug and alcohol testing programmes, it's vital that the right tests are used, at the right time. Combining two testing methods - such as oral fluid and hair testing - can give you the answers to both narrow and wide window usage concerns, as well as being suitable for both pre-employment and employment drug and alcohol tests. At Cansford Labs, we're uniquely placed to offer a full workplace testing service that incorporates both point of care and back to lab testing, designed specifically to meet your organisation's needs.
Introducing Cansford Labs
Based in Cardiff, UK, Cansford Labs pioneered the use of hair drug and alcohol testing over 25 years ago - long before the year 2000, when the method became commonly used in courts across the UK. Accredited to ISO 9001 and ISO 17025 standards, we work with a variety of individuals and institutions - from workplaces and educational establishments to family lawyers and social care - to provide both POC and BTL drug and alcohol testing services built on quality, speed and care.
In addition to hair testing, we offer oral fluid (saliva), blood and nail testing, along with steroid testing, DNA testing and expert witness services. And there are numerous reasons why clients choose to come back to Cansford Labs for their drug and alcohol testing requirements again and again.
"Cansford Labs pioneered the use of hair drug and alcohol testing over 25 years ago"
Our drug and alcohol testing is the fastest in the UK, with 99% of results returned within three days. Our experience means that the methods we pioneered are now used by laboratories around the world. We regularly conduct research to improve and innovate still further, publishing our findings and hosting international conferences to share our knowledge. And we offer unrivalled support: a flexible, UK-wide collections service, a dedicated point of contact at our lab, and instant access to our lab team from Monday to Friday.
From the initial quote through to the collection appointment, sample collection, its return to the lab, testing and analysis, our drug and alcohol testing process is bound by a set of strict guidelines and procedures. This ensures professionalism, a solid chain of custody and the reassurance that - in an unregulated industry - we do things by the book, ensuring that the results are accurate and will stand up in any court.
Frequently asked questions
There's a great deal that goes into hair and oral fluid testing - and plenty of terminology to decode. That's why we're careful to make the process as easy to understand as possible for both our clients and those undergoing a drug or alcohol test. Here are some of the questions we are most frequently asked.
How does hair testing work?
Drug metabolites (what's left after the drug breaks down) enter the hair, with each drug in the hair having its own chemical "fingerprint". Hair grows at a rate of around 1cm per month - so a 3cm strand of hair can be used to establish drug or alcohol use over the last three months.
How does oral fluid testing work?
Using a swab, oral fluid is collected from the donor's mouth, and can either be analysed there and then using an initial screening test, or at the lab using a more detailed confirmation process. It can be used only to detect substance use in the last few hours, making it ideal for random tests, or as complementary evidence alongside hair testing to show both long- and short-term usage.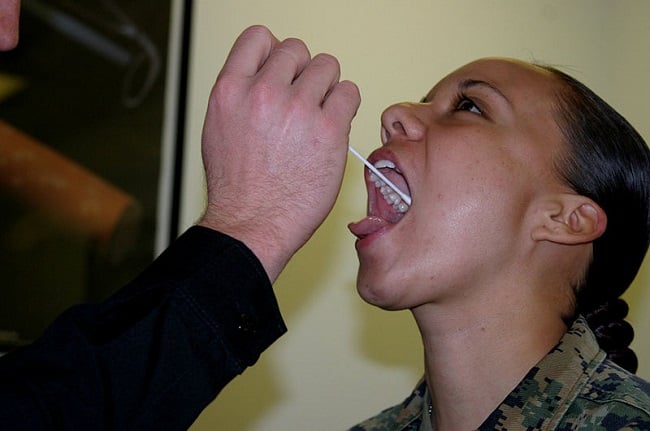 What substances can hair and oral fluid testing detect?
Both tests can detect the use of a huge range of drugs and their metabolites - contact us for a full list.
How much do hair and oral fluid tests cost?
Costs will vary depending on the number of drugs being tested for, the type and number of tests needed, and the time-frame you wish to look at. At Cansford Labs, though, we want to make these tests accessible to everyone, so price our testing methods accordingly.
What are your turnaround times?
POC test results are generated in under five minutes from the sample being taken. Results from all of our laboratory tests will be available within a maximum of three days - significantly quicker than other labs, which can take up to ten days.
Are your test results admissible in court?
Our stringent policies and procedures means that all Cansford Labs drug and alcohol tests are admissible in court, as long as the chain of custody is not broken.
Conclusion/Next steps
For some organisations, workplace drug and alcohol testing is already integral to workplace culture. For others, the policy and process may need refining - and for many, a brand new policy and testing programme may need to be created from scratch.
While it may seem like a lot of work, implementing drug and alcohol testing in your workplace can not only help to avoid health and safety incidents, but can protect your brand reputation, increase productivity, improve employee morale and, perhaps most importantly, help your employees to improve their wellbeing and get the help they need should substance misuse be a problem.
This is only possible, however, if your testing programme is implemented in the right way. While it may be tempting to go for the cheapest and least invasive option, be sure that you are choosing the right tests to suit your needs - and tests that will hold up in court, if needed. For this reason, it's important to consider both point of care (POC) tests to establish evidence of current drug use, as well as back to lab (BTL) testing both to confirm POC results, and to ensure that any pre-employment or wide window tests are accurate.
The Cansford Labs team prides itself on offering a complete workplace testing solution, from helping you to decide which tests are best for your business to offering training, sample collection, analysis, reporting and more. If you're looking to either implement or improve a workplace drug and alcohol testing programme, call us for a chat to find out how we could help.
Subscribe to Email Updates