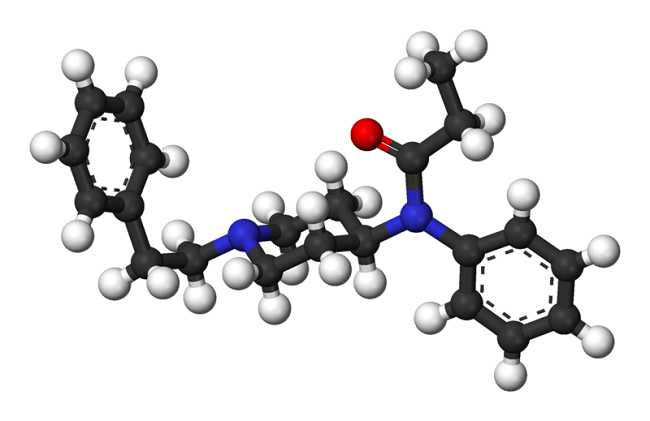 In the US, the number of drug-related deaths is doubling every nine years, with over 72,000 of the country's citizens dying as a result of a drug overdose in 2017. While a variety of illicit substances add to these sorry statistics, it's synthetic opioids - including fentanyl - that are responsible for the highest number of fatalities.
Fentanyl alone was responsible for over 29,000 of those 72,000 deaths: contributing so greatly to the country's opioid crisis that the US justice department and DEA have proposed to cut fentanyl production quotas for 2019.
It's a worrying trend that is also present on our own shores: in the UK, ONS figures revealed that the number of deaths caused by fentanyl rose by 29% in 2017. So what is this powerful opioid, what are the effects and what could it mean for family law cases?
What is fentanyl?
Originally synthesised by Belgian chemist Paul Janssen in 1960, fentanyl is a powerful synthetic drug used medically as an anaesthesia to relieve pain associated with cancer or major surgery.
Fifty times more powerful than morphine, fentanyl is not technically an opioid - but is classed as such because it interacts with the same receptors in the brain as drugs like heroin and morphine. Medically, it is available in many forms - given orally, as a skin patch, via nasal spray or injected. When used recreationally, it is often combined with either cocaine or heroin (sometimes without the user's knowledge) for more of a hit, and can be in pill, powder or blotter paper form.
How does fentanyl affect users?
Fentanyl is a highly addictive substance. As well as providing pain relief, it can induce feelings of relaxation, warmth and euphoria. However, it's possible to build up a tolerance to the drug over time, meaning higher and higher doses are needed to get the same effect.
The smallest quantities of any drug can be dangerous, and the same is true of fentanyl. In 2015, police officers in New Jersey experienced respiratory distress, dizziness and shortness of breath after coming into contact with a substance that proved to be a mixture of fentanyl, heroin and cocaine. Lieutenant Tracy Morris of the narcotics task force in Orange County, California, was quoted in The Guardian as saying, "Even as little as 0.25mg can be fatal. One of our labs had a dime next to 0.25mg and you could barely see it. It's about the size of the head of a pin. Potentially that could kill you".
It's not just the quantity that's dangerous, though - it's also the fact that many fentanyl users will be unaware of the chemical makeup of their drug of choice. In 2016, music legend Prince died after taking counterfeit Vicodin pills that had been laced with fentanyl. And here in the UK, research in mid-2018 revealed that it is possible to buy fentanyl via Chinese websites, with no guarantee of quality or purity.
What is the legal status of fentanyl?
Under the 1971 Misuse of Drugs Act, fentanyl is a class A drug: deemed one of the most dangerous, and therefore carrying one of the harshest punishments. However, when used medically by qualified staff, it is defined as a Schedule 2 controlled drug.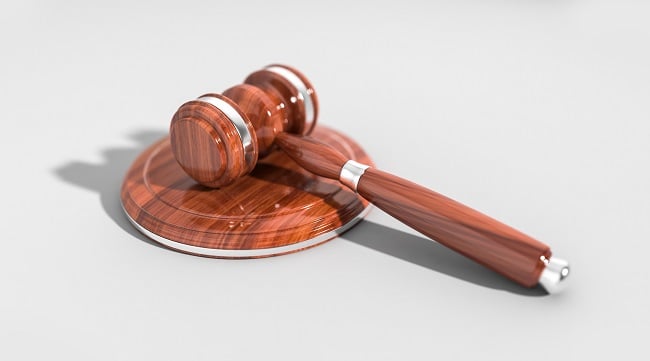 Fentanyl only became classified as a class A drug in 2018, however, when a mother from Kent whose son died of a fentanyl overdose campaigned for tougher laws around the drug. As a result of the campaigning by her and her MP, the Crown Prosecution Service has now included a section on fentanyl in its latest guidance on drug offences. They highlight that prosecutors should make it clear that just 0.002g of fentanyl is potentially fatal when charging defendants, that its potency should be made clear, and that "the prosecution should highlight the sentencing range within the Sentencing Council's Drug Offences Definitive Guideline and provide indications of the seriousness of the offence to allow the imposition of an appropriate sentence".
As yet, there is no specific mention of fentanyl in the Sentencing Council's guidelines, meaning it is treated as any other class A drug. For those charged with supplying or offering to supply fentanyl, this could mean a maximum penalty of life imprisonment. In the most high profile UK case to date, Kyle Enos from Newport, Wales, was sentenced to eight years in jail for exporting and selling fentanyl via the dark web.
Fentanyl may be America's latest drug of choice, but it's rapidly making its mark on the UK, too. Its potency, its effects and its addictive nature are resulting in a rapid rise in usage - and an equally rapid rise in fentanyl-related deaths, too. While penalties for selling and using the drug have become greater in recent years - and testing labs including ourselves are able to detect the presence of the drug - the issue remains, with the UK joining numerous other countries around the globe who find themselves in the midst of an opioid crisis.
If you're looking to find out more about fentanyl testing, or opioids of the same family class, such as Acetylfentanyl, Alfentanyl, Fluorofentanyl and Remifentanyl, contact the Cansford laboratory team to find out how we can help.
Featured image credit:
Benjah-bmm27 [Public domain], from Wikimedia Commons