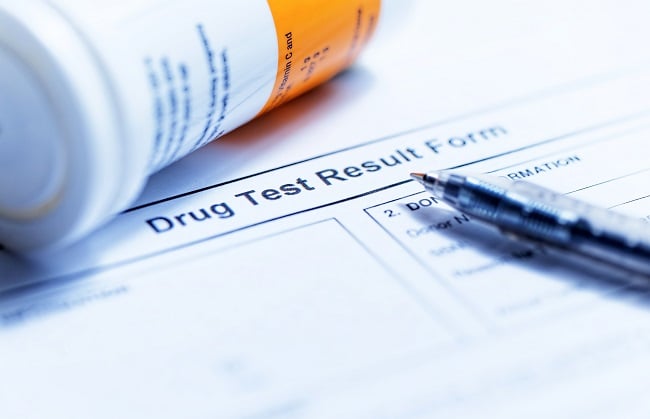 When it comes to workplace drug testing, two of the most common test methods are hair and saliva. While both are highly effective, they serve different purposes and offer different types of insight into drug or alcohol usage.
One allows you to test for historical usage up to 12 months, the other detects drug use within the previous few days - and that's not the only difference. So which should employers use?
Both types of test have a part to play. The different insights provided by each test means that used together, employers can paint a much more detailed, accurate picture of both long-term and short-term drug use. Here's everything you need to know...
Hair testing
Hair testing is the most accurate method of testing - and the most effective for determining whether or not there is evidence of long-term drug misuse. It has the widest window for detection of all testing methods (0-6 months for alcohol and 7 days-12 months for drugs).
After the hair sample is collected under controlled conditions, it's tested for both the number of drugs in the hair shaft and their metabolites. The measuring of metabolites is important because it confirms drug or alcohol consumption by ruling out contamination.
The number of drugs that can be tested using a hair sample varies, depending on the lab. At Cansford, we can test for 120 different substances, including steroids, 'legal highs', antidepressants and opiates.
One of the perceived negatives about hair testing is the cost. Although it is one of the most expensive methods, it is also the most accurate and can therefore replace the need for multiple oral fluid or urine tests.
In addition to this, hair testing is the best method for proving categorical abstinence over a long period of time. However, hair testing cannot be used to determine the exact date of drug usage.
Oral fluid testing
One of the most affordable, quick and non-invasive testing methods, oral fluid testing detects the presence of a drug or its metabolites within a saliva sample. There are two different techniques for testing oral fluid: immunoassay screening or liquid chromatography and mass spectrometry.
Once the sample is collected, it's instantly screened to first establish whether any drugs are present. If this is positive, the sample is then sent to the lab for quantitative tests to determine exactly which drugs are present and in what quantity.
Saliva testing sheds light on the time period that hair testing cannot: drug use within the last couple of days. Traces of drugs remain in saliva for between 6-24 hours, making it the perfect technique for monitoring day-to-day usage.
How and when to use them
When it comes to pre-employment testing, hair testing is by far the most effective method for giving an overview of someone's drug and alcohol usage. You can gain an understanding of someone's drug history going back up to 12 months (depending on hair length), allowing you to decide whether or not to employ them. But then what?
In pre-employment tests, saliva would not give a clear view of drug use, as a prospective employee could simply cut out drugs or alcohol for a few weeks or even days prior to being tested. As the window for detection is so small, this method of testing is easy to 'cheat'. However, post-employment, oral fluid testing plays a vital role.
Oral fluid testing provides a snapshot, on-the-spot insight into drug use, making it the perfect tool for checking drug usage in existing employees - one which is especially useful in high risk industries where regular testing is necessary.
In medical, aviation or police roles, present day drug usage can lead to employees being unfit for practice, resulting in malpractice, injury or even death. In these high stakes jobs, employers need to regularly check that their staff are not under the influence of drugs or alcohol.
An employee working in a high risk industry, such as aviation, may have passed a pre-employment test months or years ago, but a quick saliva test can give an instant answer to the question of current usage. If the test is positive, a hair test can then be done to establish whether or not there is a longer term problem and how far back it goes.
Combining hair and saliva testing in this way provides a clearer picture and greater weight of evidence than simply using one or the other. Using both types of test proves both recent and historic use which can make a big difference in a tribunal or court hearing. It can also help employers decide what the best course of action is.
For example: is dismissal appropriate or is an assistance programme the better option? The nuanced analysis created by using both tests together can help employers make better decisions with more effective outcomes.
Oral fluid testing can help to promote a culture of safety, responsibility and wellbeing in the workplace - especially in settings where safety is paramount. For example, factory or construction workers operating potentially dangerous machinery rely heavily on mental acuity and sound judgement. Any compromise in these faculties can have dire consequences.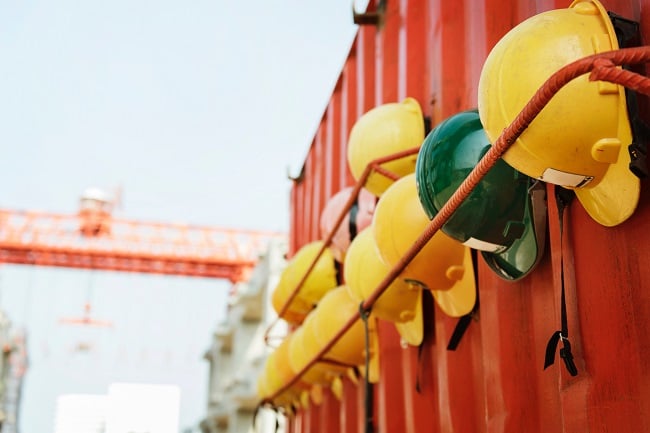 In 2018, there were 82 accidental fatalities across the construction, agricultural and manufacturing industries, proving the danger in this type of work even without the presence of drugs.
In these safety-sensitive industries, the pressing issue is current usage, rather than historic use. That's not to say the latter should not be investigated or viewed as a problem, rather that the former can present a more real, pressing danger. This, in addition to the fact that saliva testing is a relatively cheap and quick testing method, makes it a reliable method for routine drug testing.
Why don't more companies use oral fluid tests?
Since 2010, the UK has seen a 470% increase in workplace drug testing, but there is still skepticism and misinformation around oral fluid testing.
While some companies eschew oral testing on the basis that it doesn't cover a wide enough variety of drugs, the truth is, traces of all drugs remain in saliva for 6-24 hours. There are also other factors which make saliva tests ideal for routine or suspected use testing.
When used as a preliminary test, the ease of use and low cost make it ideal for employers who need to carry out regular tests.
The sample collection process is quick, non-invasive and, crucially, carries less potential for contamination. Urine tests, in contrast, can be tampered with, as the sample collection is naturally unsupervised.
There's no denying that on its own, saliva testing is limited in its scope. It might seem like the cheapest option but a positive test without a more long-term picture can lengthen the entire process and end up costing you more in paid leave. Hair testing can test for a wide array of drugs and traces historic use but it's expensive to use as a routine test, and it cannot detect very recent usage. Using both methods in tandem is the most efficient way for companies to ensure the safety and wellbeing of their employees.
If you're looking for fast turnaround times for hair and saliva testing, contact Cansford Labs to find out more.
Subscribe to Email Updates