Hemp and marijuana might come from similar plants but they are not the same. Still, this remains a common misconception amongst those who are largely unfamiliar with the compounds. If you were to find parallels in the animal kingdom it would be hares and rabbits or alligators and crocodiles - they share a significant amount of biological similarities but several important differences too.
In this article we aim to explain why a person who consumes cannabidiol (CBD) - the active ingredient in hemp - won't test positive for the active ingredients in marijuana.
For more information about hair strand, nail and blood drug tests, click here.
What is hemp?
Hemp is a strain of Cannabis Sativa and is something of a miracle plant; its stems, seeds, leaves and flowers used to create usable and consumable materials for thousands of years and that's before we even factor in CBD oil extraction (more on this later).
Historically speaking, hemp was an incredibly prominent crop, particularly in the United States, where it was used commonly to make everything from paper and clothing to building materials until the Marijuana Tax Act of 1937 essentially destroyed the industry overnight.
There are conflicting opinions about the legal legitimacy of this act that echo to this day, but it was arguably here that marijuana and hemp first became entwined in the public consciousness.
THC and CBD
Perhaps the most notable difference between marijuana and hemp is the levels of tetrahydrocannabinol (THC) produced by them. THC is the 'cannabinoid' element in the substance that creates the intoxicating effect and whilst marijuana produces enough THC to create a high, there are only trace amounts of THC in hemp. So, whilst it is technically possible to smoke hemp, it doesn't produce enough THC to have much (if any) effect when consumed.
"The hemp plant doesn't produce enough THC to have any significant effect."
However, although the hemp plant doesn't produce enough THC to have any significant effect, it is rich in the non-intoxicating and medicinally restorative cannabidiol (CBD). Indeed, hemp can produce CBD in such high concentrations that oil can be extracted from its leaves and flowers and this oil can be used for treating a variety of illnesses and as a therapeutic assistant.
CBD in the news
Thanks to its proven restorative qualities, the CBD market has continued to flourish in recent years. Indeed, CBD is now available in a wide variety of high street food and drink products. However, it has also been hitting the headlines recently, with the FSA (Food Standards Agency) cautioning against its use and cautioning those who consume it regularly to limit their consumption to 70mg a day.
The agency has gone so far as to issue a warning to businesses, stating that goods containing even trace amounts of CBD could be taken off the shelves by March next year unless the CBD industry can offer more verified information about the safety and contents of their products.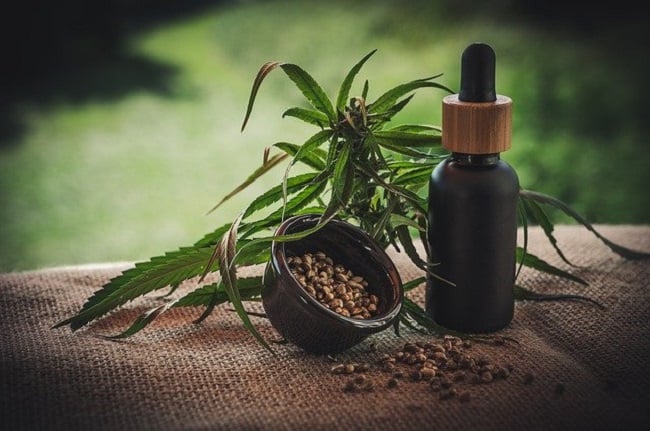 FSA CEO Emily Miles stated: "The actions that we're taking are a pragmatic and proportionate step in balancing the protection of public health with consumer choice. It's now up to the industry to supply this information so that the public can be reassured that CBD is safe and what it says it is."
It would appear that the jury is still out on the adverse health risks of CBD, with particular concern over how it might affect pregnant women, breastfeeding mothers and people on other, potentially conflicting medications. However, given its origins, can consumption of CBD oil result in a positive drug test?
CBD and THC in testing
Due to the confusion surrounding the two chemical by-products, many people are confused and worried about whether or not the CBD products they consume will give a positive test result for cannabis use. This, however, is a common misconception as drug tests only test for THC due to its intoxicative properties; CBD use is irrelevant and will not be flagged.
Whilst CBD is not screened for, however, THC certainly is and there have been conflicting reports when it comes to how much THC can be absorbed and stored in your body's fatty tissue. One John Hopkins study in the US, for example, found that 2 of the 6 participants in their study tested positive for cannabis use after inhaling CBD vapour.
Some reports have also suggested that it's possible for even the small amounts of THC found in many CBD products to accumulate over time and trigger a positive drug test. This is particularly relevant for people who use hemp products daily for therapeutic purposes. Given that THC is detectable in your system for up to 30 days, this might concern those who regularly consume products containing CBD.
Thankfully, however, all CBD products are required by law to contain no more than 0.3% THC and in order to hit the required amount of THC to flag a test then you would need to have consumed around 2,000mg of CBD products, which is highly unlikely.
Legally safe
Ultimately, CBD oil should never reveal a false positive on a drug test and this is true whether you're using urine, blood or hair testing. Given that current drug tests only test for THC, this means any CBD found in your system should be irrelevant.
"There is no 100% guarantee that the products you're consuming contain pure CBD oil."
However, due to the current lack of regulation within the industry, there is no 100% guarantee that the products you're consuming contain pure CBD oil and there's no guarantee that the product will contain below the legally required 0.3% THC.
Until the new regulations come into effect next year, it might be wise to exercise caution regarding CBD products and to ensure that you do your research when purchasing them. This includes the legitimacy of the company, the processing techniques used to service the CBD and the quality of the hemp it's being extracted from.
Contact Cansford Labs today for more information on the UK's fastest and more accurate drug testing service.
Subscribe to Email Updates