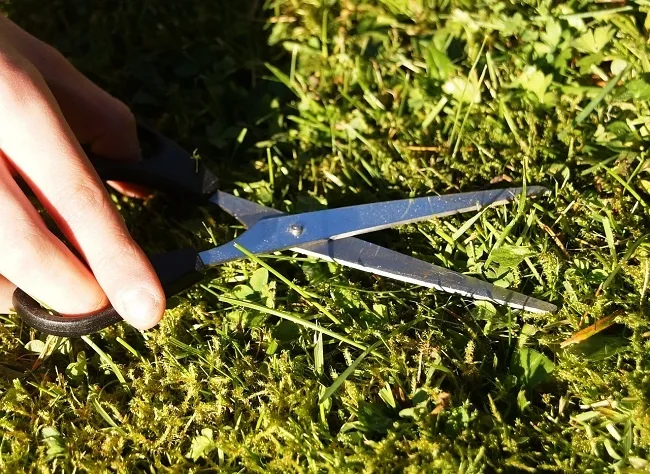 No matter what the expected outcome, we understand how daunting the prospect of undergoing hair drug or alcohol testing can be. Fear of the unknown can be crippling but, as the saying goes, forewarned is forearmed.
This guide tells you all you need to know about our hair testing collections process, so you know what to expect both on the day and beyond.
What we'll do
On the day of your hair test, you will be met by a trained collector who will take the sample in accordance with our chain of custody (basically the process of who can collect the hair and how it's collected.) Following this process proves to a court that no-one has tampered with the sample and therefore the results are 100% accurate.
The top layer of your hair will be lifted, and a sample around the width of a shoelace will be cut - as close to the scalp as possible - from the bottom layer of hair, meaning you won't be left with a visible bald patch.
Once cut, this sample will immediately be wrapped in foil, placed in a secure envelope and labelled with your information to ensure samples are not mixed up, and that we have all the information we need for analysis. This will include your personal details, details of any chemical hair treatments you have had that could impact on the results, and information you give us about your drug, medication or alcohol use, which will give us the appropriate context in which to analyse your hair sample.
After being security sealed and signed by you, your hair sample, along with the additional information you have given us, will be sent to the lab for analysis.
Why we'll do it
Hair testing is one of the most accurate methods of drug and alcohol testing - and while some testing methods, like blood testing, will give a snapshot of current substance use, hair drug testing can paint a picture of drug use over the last six months or more. It allows us to build a timeline of use, which will give a legally valid picture of the timeframe being analysed.
If you have been clean for that period, the hair test will confirm it. If you have previously used substances but have been clean in recent months, the hair test will provide proof. And if you have used substances, this will be confirmed by the test, and your lawyer or social worker can start to organise the help and support that you may want or need.
What we WON'T do
One of the main concerns expressed by those needing a hair test is the worry that they will be left with a bald patch on their scalp. While the length of hair we cut will need to be long enough to cover the specified timeframe (3cm for 3 months, or 6cm for 6 months), our collectors are trained to ensure that there will be no visible signs of the sample having been taken: your hair and scalp will look exactly the same as before.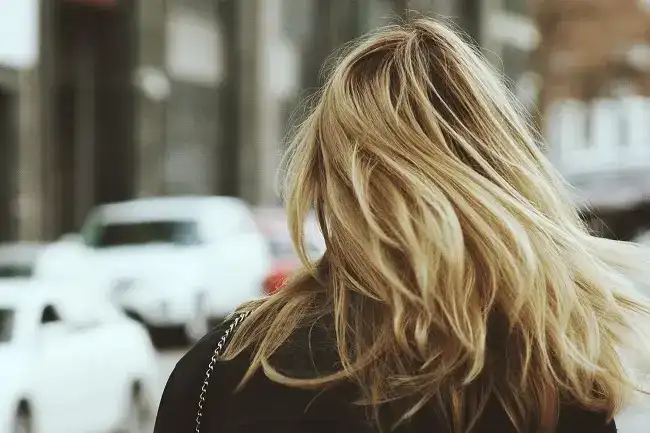 We also won't assume guilt, just because a hair test has been requested, While a test can confirm historical drug and alcohol use, similarly it is a reliable means of confirming when drugs haven't been used, as well as being used to give legal proof that former users have been clean in recent months. Our hair testing collections process is not there to catch you out: it's there to ensure that what happens after the results come back is the right thing for you and your circumstances.
How it works
When you use drugs, these are absorbed into the bloodstream. Your body will start to break down the drug into smaller components, called metabolites, and both these and the remaining traces of the parent drug are expelled in faeces and/or urine.
While drugs leave the bloodstream fairly quickly, each of your hair follicles has its own blood supply. When drugs from your bloodstream enter the hair follicles, they are locked in, providing a history of drug use that can go back up to a year, or sometimes more.
What's more, as the hair grows, it allows us to understand patterns of drug use over multiple months.
What happens next
After taking a hair sample, the next step in the hair testing collections process is to send the sample to the lab for analysis. The strands of hair are bagged up and labelled carefully to ensure accuracy and to avoid tampering, and are sent to the laboratory where they undergo a process called liquid chromatography/mass spectrometry analysis (LC/MS/MS).
After being washed and liquefied, the hair sample is passed through a liquid to separate its components, allowing us to identify any drugs present. Next, the mass spectrometry process establishes the chemical fingerprint of each identified drug, confirming its presence.
When we analyse hair samples, we use cut-offs to determine whether the result is positive or negative. A cut-off is the exact point at which a hair sample is considered positive for the presence of drugs, i.e., there is proof that a drug has been taken.
Of course, it may be that you used some time before the test, and what is found is residues from that previous use. If you are 100% honest about your previous substance usage, this should not count against you - and could, in fact, help document your progress to being drug-free
If a drug is found within the hair but at very low levels, it would not be reported: it suggests that use has been accidental - such as passive inhalation of cannabis smoke, or the unintentional ingestion of a small amount of cocaine that you had got on your hands. If you're worried that being around drug users will give you a positive result even when you have not taken drugs yourself, these cut-offs enable us to distinguish genuine use from "accidental" use.
The results of your hair test will be returned to your lawyer or social worker in under 5 days, meaning you won't have to wait too long to determine next steps.
We understand that you may be scared or nervous about having a hair sample taken, whether you expect the results to be positive or negative. Knowing what to expect on the day can help to relieve some of that worry, and we hope this guide has helped.
Remember, too, that our collectors are there to do just that - collect - and will do their utmost to put your mind at ease while the sample is being taken. If you have any questions on the day, don't be scared to ask your lawyer or social worker - or the collector. It's important that you have a full understanding of how the process works, and that you're comfortable with what's going on.