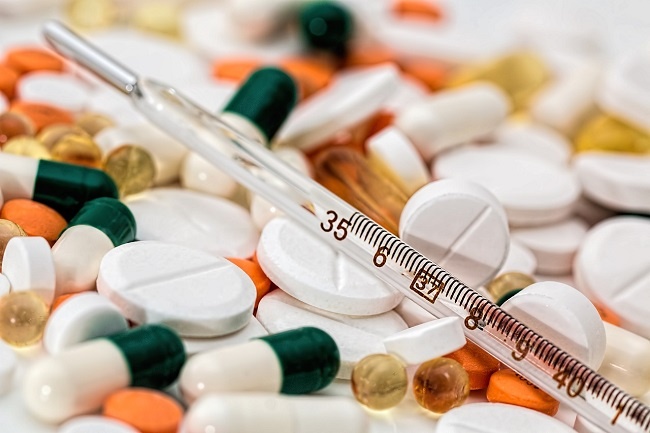 The Global Drug Survey (GDS) is the largest worldwide survey of both legal and illegal global drug usage - and this year, it's bigger than ever. The 2018 survey results include responses from over 130,000 people from over 40 countries, and uses anonymous online research methods to ensure that drug-using participants are honest. If you're wondering where Wales and Northern Ireland are, unfortunately the study only draws insights from countries with 100 respondents or more. Still, we believe the survey paints a vivid picture of drug use across the UK.
Now in its eighth year, the GDS is run by an expert advisory board comprised of academics and healthcare specialists, including a toxicologist, a GP, a legal expert, a clinical psychologist and others.
The mission of the GDS is "to make drug use safer, regardless of the legal status of the drug, by sharing information with individuals, communities, health and policy organisations.". It does this by asking frank, revealing questions about decisions regarding personal drug use, with survey topics including a universal drug screen, as well as patterns of use, purchase routes and prices paid for common drug types. With sections on new drugs, alcohol use, the darknet and seeking help - as well as comprehensive demographic questions - the GDS allows patterns to be spotted, and emerging trends to be uncovered.
The full findings report can be found here, but these are our five key takeaways for UK family lawyers and social workers…
1. England and Scotland rank highly for those seeking emergency medical treatment
Globally, it's users of New Psychoactive Substances (NPS) that are most likely to seek emergency medical attention as a result of their drug-taking. However, when looking at more commonly used substances - cannabis, MDMA and cocaine, as well as alcohol - English and Scottish users are among the most likely in the world to seek emergency medical treatment.
This could be for a number of reasons: variations in the composition of these substances, increased biological vulnerability, a lower threshold for seeking treatment. In family law cases in particular, these statistics are worrying: dependents of drug users are already vulnerable, but are potentially still more so should parents or carers be taken to hospital.
It's not just parents and carers affected: in Liverpool this year, a 14-year old girl died and another was hospitalised after taking controlled substances supplied by a teen boy. Could more be done to educate on the dangers of substance abuse?
2. Scots want to drink less - but few seek help
94.6% of those surveyed had consumed alcohol within the 12 months prior to the survey. While for many alcohol consumption is not problematic, others recognise that they are perhaps drinking more than they would like.
Behind Finland, Russia and Colombia, the GDS revealed the Scots to have the fourth highest percentage of drinkers wishing to reduce their drinking, at 41%. However, just 13.5% of this group would like help to do so.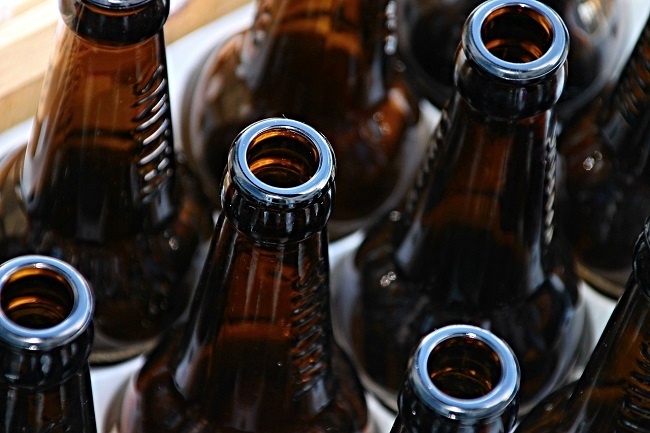 Scotland's Alcohol Strategy Monitoring Report revealed that in 2017, the amount of alcohol sold across the country equated to 19.6 units per person per week - higher than the recommended maximum of 14. With alcohol the cause of 697 hospital admissions and 22 deaths each week, will the country's new minimum alcohol price reduce the health and social problems that are a result of drinking?
3. MDMA use high - despite cost and negative press
In recent years, MDMA - also known as ecstasy - has never been far from the headlines. Police have been accused of turning a blind eye to its use, while the number of deaths related to ecstasy has increased five-fold in recent years.
In both England and Scotland, reveals the GDS, the number of days on which users took MDMA in the last 12 months is higher than the global average, with the mean number of pills consumed on a single occasion also higher than average for both countries. This, despite the fact that the price per tablet tops that of over half the other nations.
It's not just adults affected either: press coverage of teens dying or needing medical care after taking MDMA is rife. Some UK schools are already drug testing students - could an increase in such testing help to reduce the size of the problem?
4. England and Scotland have the highest global cocaine usage
English and Scottish residents use the highest mean amount of cocaine on each occasion of use: while the median is 0.3g, English participants responded that they take 0.7g, while in Scotland, the figure is almost double at 1.2g. The average cocaine price reported by English and Scottish survey respondents was around the global average.
Since the survey results have been published, new data from the Office for National Statistics has revealed that cocaine deaths in England and Wales have reached their highest number since records began. It's also amongst older users that death rates have shown the biggest increases.
This marks the sixth consecutive year of increases in the number of cocaine deaths, and the same ONS report claims that purity is rising, meaning that the risk to users is higher. Both sets of statistics suggest that new policies and initiatives are needed, to educate users on the risk and to reduce the number of deaths attributed to this drug.
5. Cocaine can be delivered to your door within 30 minutes
Globally, 30.3% of GDS respondents who used cocaine in the last 12 months claim they can have the drug delivered to their door in under 30 minutes - faster than a pizza delivery. In England, however, this figure rises to 36.8%, while in Scotland, it stands at 37.4%. In both countries, over 80% can have it delivered on the same day, compared with a global average of 58.9%.
The figures suggest that supply is abundant, with dealers doing whatever they can to facilitate sales to their customers. Such easy access - and with such speed - may increase reliance on the drug for some users, as well as increasing the amount that they take, potentially fuelling the country's current issues with the substance still further. With prices relatively low and demand still high, it is a problem that is unlikely to be resolved any time soon.
In both England and Scotland, reveals the Global Drug Survey, usage of various licit and illicit substances is high - often despite high costs and a very real risk of needing emergency treatment. The UK's problems with substances like MDMA and cocaine show no signs of abating - but when studying alcohol, there is a silver lining: the Scots wish to cut down, despite few seeking help.
The results of the survey suggest that plenty more can be done to crack down on substance abuse - but the question remains: what is the best way to do so? While punishment is common, it may be better to take a leaf out of the book of the world of sport, where the focus is on rehabilitation and support. Such an approach may encourage more people to seek help for their addictions, thereby reducing a whole host of legal, familial, health and social issues.
Want to find out how hair drug and alcohol testing can support the work of family lawyers? Click here for our free ebook.
Subscribe to Email Updates