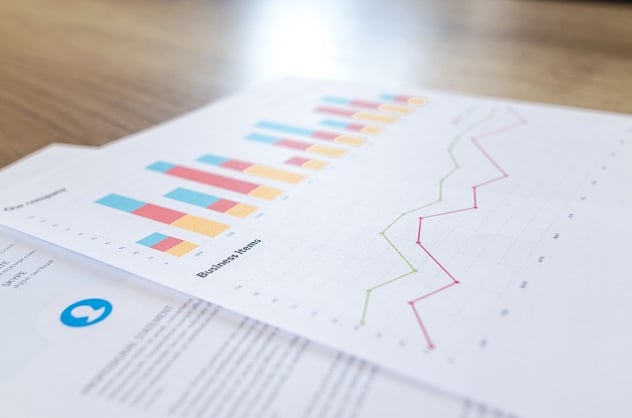 While many are winding down for Christmas, social work is the sector that never sleeps. Long days, longer nights - that well earned break seems like an eternity away.Trying to juggle cases on a day to day basis is work enough, but trying to stay on top of key research and insights as well is almost impossible?
That's why we've pulled together some of the biggest reports from the last quarter in one place - to make keeping up with the field less of a chore. So, hot on the heels of our round-up of dates for the 2018 social work diary, here's the reports you need to read from three last three months.
1. Characteristics of children in need: 2016 to 2017
Published on November 2nd, this Department of Education report is based on the DfE's annual children in need census. It covers full 12 month periods from 2009-2010 onwards, and details trends in the numbers of children in need in England during that time. It also offers up-to-date information on the number of children referred to social care, the number of assessments carried out and their outcomes, and how many children became the subjects of child protection plans.
Topline figures from the latest report include a decrease in the number of children in need, but an increase in those under child protection plans. Referrals to children's social care are also on the rise, while almost 50% of children in need in 2017 had domestic violence identified as a factor at the end of their assessment.
2. Supporting families where parents have substance misuse problems: final evaluation of our FED UP service
Published in November 2017, this report is based on the NSPCC's Family Environment: Drug Using Parents (FED UP) intervention, which is used in families with children aged between 5-12 where one or more parents misuse substances. It's an intensive intervention with 10 weekly group sessions. Here, they cover the experiences of 59 parents and 253 children who took part in the programme from September 2011 to December 2015, to see whether the FED UP aims of reducing the negative impact of parental substance misuse and keeping children safe have been a success.
The report shows statistically significant improvements in both the behavioural and emotional wellbeing of the children involved in the programme, along with positive effects on parents too. Interviews conducted as part of the process showed that parents gained greater insight into the effects their substance misuse was having on their children.
3. Children's Social Care Innovation Programme: Final Evaluation Report
This social research paper from the Department of Education was published in November 2017, and evaluates Wave 1 of the Children's Social Care Innovation Programme that was set up in 2014. With 57 projects and a total investment of £110 million, the aim of the programme was to 'kick start new approaches to deliver significant and sustained improvement' to social care practice.
Wave 1's aims were threefold: to increase the quality of services to give children in the social care system better life chances; to give local authorities the chance to achieve better value for money in children's social care; and to provide stronger mechanisms and incentives for experimentation, innovation, and the replication of successful new approaches.
Of the projects the report evaluated, 45 provided outcomes in the timeframe - and 42 of these reported an increase in the quality of services. Over half reported reductions in the number of children in care, while there were also marked improvements in staff attitudes and knowledge, social worker job satisfaction and improvements in social worker turnover.
4. Domestic abuse in England and Wales: year ending March 2017
This statistical bulletin from the Office for National Statistics was released in November, and brings together English and Welsh data, enabling social workers to more thoroughly analyse how domestic abuse is handled at a local level.
The report shows a gradual, long-term downward trend in the incidence of domestic abuse - but with some major changes. Notably, the difference between male and female victim numbers is lower than in reports from previous years, although the experiences of the genders in terms of context and impact does vary.
Other statistics featured in this bulletin include the number of police-recorded crimes, arrests as a percentage of reported crimes, a gender split of domestic homicides and the total number of charges and convictions made. It's worth noting, however, that the report only includes data from reported crimes - concerning, as domestic abuse is so often a hidden crime, not reported to police. The report also offers a discussion of the challenges involved in investigating offences where domestic abuse is involved.
5. Evaluation of Social Care Workforce Registration in Northern Ireland
On March 31st 2017, Northern Ireland became the first region of the UK to require compulsory registration of social care workers in adult day care, residential and supported living settings, and domiciliary care. This study measures the impact of social care worker registration over time, as well as how the introduction of new professional standards has changed things.
The report draws on the opinions and experiences of social care workers, employers, those who use these services and the general public, across the UK as a whole. Key findings include a public belief that the compulsory registration would lead to improvements; over half of employers believe that registration would reduce staff turnover; and 65% believed that registration would reduce the risk of things going wrong.
This study highlights the value of the work that the social care workforce does - and on the importance placed on quality and safety by the public and service users alike. Registration of social care is being considered throughout the UK - this report particularly feeds into the likely shape of social work in 2018.
The social work sector is constantly studying and striving for improvements and success, and social workers too want to do best by their clients. As such, we'll be keeping our eyes open for more groundbreaking studies, just for you. In the meantime, head to our blog for more insights.
Subscribe to Email Updates