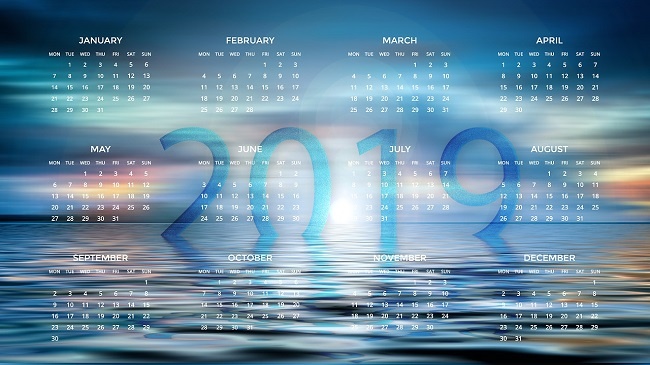 The family law calendar is looking pretty busy for 2019. Bill reforms, report publications, conferences, elections and (of course) Brexit are all likely to have an impact on the work family lawyers do next year.
Some of these things will have more impact than others, but it's good to be prepared. And prepare you we have, with our guide to 10 dates that all family lawyers should have in their diary for 2019.
January 24th: Publication of Child Protection and the Family Court: What you Need to Know
Child Protection and the Family Court: What you Need to Know is the third edition of Bloomsbury Law's guide to public child law. Containing explanations of law and procedures and plenty of case examples, the latest update includes additions like a new chapter on Special Guardianship, details of the Child Arrangements Programme, and a revised format that makes it more accessible to social workers, junior/non-specialist lawyers and others. It's even available as an eBook.
March: Response to Reducing Family Conflict consultation
From September to December 2018, the Ministry of Justice ran a consultation - Reducing Family Conflict - that explored the legal requirements for divorce. The response is set to be published in March, with the ultimate goal of shifting the legal requirements for divorce to bring them in line with other areas of family law, and to focus not on blame and fault, but on making better future arrangements for the divorcing parties and their dependents.
March 29th: Brexit
Not a date for your diary, as such, but an important event which - however and indeed whether it happens - could well have a profound effect on the legal profession. Divorce and maintenance, jurisdiction issues, changes in international children cases: Brexit will impact on a range of cases involving families where family members originate from different countries.
May 2nd: Local government elections in England
2019's local elections in England take place on May 2nd - but it's inevitable that they'll draw less interest than general elections. Family lawyers should watch their local area's results with interest, though. Since local councils determine how they allocate their budgets to public services - which include children's services and social care - the results could have a huge impact on your clients and how their needs are met.
May 23rd - 26th: European Parliament elections
The number of seats in 2019's European Parliament elections is likely to be reduced thanks to Brexit, giving the UK no say in legislative proposals from Brexit onwards. Like the local council elections, EP elections generally suffer from a poor voter turnout, but voting is crucial to determine who will have a say in EU decisions in a multitude of areas over the coming years. And it's highly possible that the UK could still look to the EU to determine new legislation, so we'll be watching with interest.
June: Reform to Scotland's Family Law Bill
The Children (Scotland) Act 1995 defines parental responsibilities and rights in relation to children. It also lays out the duties - and powers - of public authorities to support and intervene when needed.
A consultation has already been held to look at potential reforms to Part 1 (parental responsibilities and rights), as well as to create a new Family Justice Modernisation Strategy. The May 2018 consultation paper is available to read online, with the new strategy set to be published in 2019.
July 3rd-5th: Gender, Inclusivity and Protecting the 21st Century Family conference
Organised by the International Centre for Family Law, Policy and Practice (ICFLPP) alongside the University of Westminster, this London conference will discuss strategies for preventing family violence; trauma and bias in the evolving family; protecting migrant children against mistreatment; criminal prosecution in child abuse cases in other countries. The whole conference is being organised under the gender and inclusivity banner, focusing on how family law requirements are evolving as the modern family changes.
The conference will be preceded by the International Family Law Lecture 2019 on July 1st, delivered by Baroness Hale.
Early November: Latest Characteristics of Children in Need report
The exact publication date for 2019's report from the Department for Education hasn't yet been announced, but it's generally around November 2nd/3rd. This will be the tenth year of the DfE's annual children in need census, which provides information about all children referred to children's social care services - even in cases where no further action was taken.
The report will cover cases that were open between April 1st 2018 and March 31st 2019, detailing referrals, the number under child protection plans, the reasons for being classed as in need and more.
Late November: Family Law Awards 2019
In late November, expect the ninth iteration of the Family Law Awards: launched in 2011 to celebrate the achievements of family lawyers across the UK.
Organised by LexisNexis, the awards include both regional and national categories, designed to recognise the importance of the work that family lawyers do. Most of the award winners are selected by a carefully chosen panel of judges, with a select number chosen by the family law community - and the late November awards ceremony is generally attended by over 500 people including those from the Bar, solicitors' practices and the public sector.
November or December 2019: Domestic Abuse in England and Wales report
This statistical bulletin is published annually by the Office for National Statistics: a report with details stats to help understand the changing levels of domestic abuse, and how it's being handled in different parts of England and Wales.
Incidence and types of abuse are both covered, along with information about police responses; outcomes; CPS referrals, prosecutions and convictions; services available to victims; and future developments.
Subscribe to Email Updates