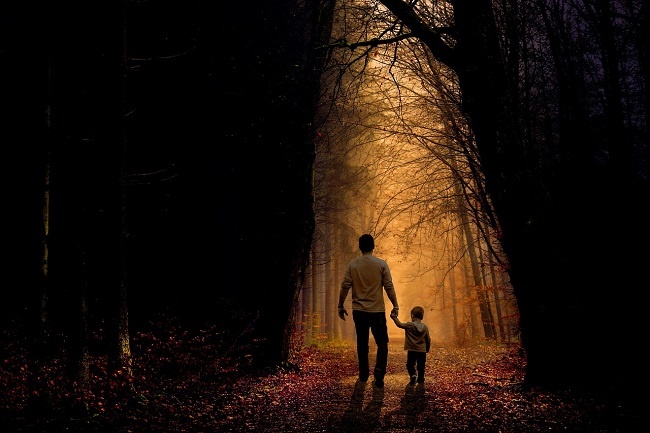 Accurate, timely, stress-free collections are vital for family lawyers with clients undergoing hair testing for drugs or alcohol. Without a streamlined, well-documented process that reassures them and that stands up in court, a family law case could end up in tatters.
It's not just lawyers who want the process to go smoothly, either: the donors themselves are understandably concerned - even when they know they are clean - and reassurance from both you and the testing lab is vital.
Ultimately, all parties involved want to make sure the collections process is done right. At Cansford, our collections team is made up of trained nurses and other qualified professionals who ensure the process is painless, professional and in line with the law.
With that in mind, we reached out to some of our collections agents for their views on donor concerns, how these concerns are best tackled, and the difference between a good collection experience and a bad one.
Client concerns - and how we address them
Sample site visibility
What's the most common question our collectors hear from donors? There are several - all variations on a theme. "How much hair will you take? Will it be visible? Will I have a bald patch?"
The answers, in short, are, "About the thickness of a shoelace", "No", and "No".
Our collectors are trained to cut the sample from underneath, moving the top layer of hair out the way, and to cut as close to the scalp as possible. This ensures that no visible bald patch is left, and the donor can be reassured that the collection site will not be obvious.
In some instances - if the donor is particularly stressed or upset - our collectors will ask witnesses to look at the collection site to confirm it is not visible, or take a photo to show to the donor so they can see for themselves before they leave.
Speed of reporting
Other donors worry that the results of their hair test will not be back in time for court proceedings - which we understand. For those who have never undergone such tests, their closest frame of comparison will be medical tests such as blood tests, which can take a week or more to be analysed. Here, we reassure the donor that the sample is posted first class signed for, in line with our chain of custody procedures, and will reach the lab the following day. Analysis takes 2 to 48 hours, and their lawyer will contact them with the results.
The risk of mistakes
"Will you mix my sample up with someone else's?" "Is there a chance the lab could make a mistake?"
Integrity and professionalism are at the heart of what we do. Mixing up samples is virtually impossible: Cansford collectors are highly trained and go nowhere near the laboratory. Our chain of custody procedure is strict. Only one sample is dealt with at a time, and all transfers are controlled by barcode reading. Essentially, when collecting, processing, sending off and analysing hair samples, everything is done by the book to ensure accuracy. Read more about our collections process here.
Future tests
Some donors worry that they will need further hair or other tests - but this is not a question our collectors can answer. Every case is different, and the role of our collectors is simply to collect and process the sample for the test in question. When asked this question, we will refer the donor back to you, explaining no two cases are the same, and that their lawyer is the best person to answer the question.
Good vs. bad collections experiences
As with any professional encounter, certain elements of a hair sample collection appointment can spell the difference between a good and a bad experience. As our head of collections, Chris Bell, said in a recent interview, "setting expectations and giving education are key to a successful collection."
Creating a great experience - for both you as a lawyer and your clients alike - boils down to getting a number of key elements right, as our collectors have explained:
Listening to concerns.

Both yours, and your client's - and ensuring that these concerns are addressed.
A non-judgmental approach.

We will never assume that a donor is guilty, just because they have been asked for a sample.
Consideration and empathy.

Understanding how worried a client can be and approaching the appointment in the right way can help to keep them relaxed.
A quick turnaround.

This is vital: not only in order to meet court dates, but also to speed up the process for parents who have been separated from their children.
Impartiality.

We are only interested in the correct results that will stand up to the closest legal scrutiny - without this, we wouldn't have 25 years of successful hair testing under our belts.
Education.

It is our responsibility to ensure the donor is fully aware that a sample will be taken, how this will be done, and how far back the results will go. This extends to you, as their lawyer - we will not conduct a collection without ensuring that you fully understand the process.
Privacy.

On occasion, we have had to organise a room swap on arrival at the collection site, as the room has not had enough privacy. We will choose a room with no windows (or with blinds or curtains that can be closed), that isn't overlooked, and that is free from the risk of interruption during the collection process.
Efficiency:

We expect to respond to every quote request within an hour, and make the appointment on the same day. This efficiency extends throughout the process: the collector will arrive promptly, the collection will be conducted with speed, the sample sent first class to the lab, and the results analysed within 24 to 48 hours.
Finally, there is the crucial interaction between you as legal representative, the collector and the donor. Every single lawyer and client receives the same professional and competent attention, no matter the circumstances. Our collectors are confident, friendly and will talk on the same level as the client - adding a touch of humour when required. With that seamless blend of professionalism, positive interaction and clearly defined processes, our aim is to make the collection process as easy and stress-free as possible, for both you and your clients alike.
Want to learn more about the process? Download our comprehensive ebook.
Subscribe to Email Updates