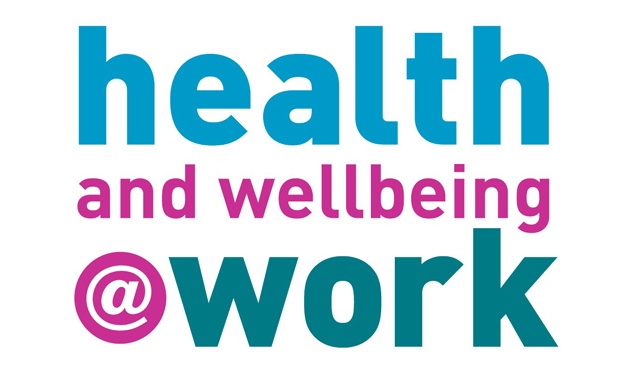 On the 6th - 7th March, the NEC in Brimingham will play host to Health and Wellbeing at Work, a conference all about "improving the health and wellbeing of work-aged people."
The event will attract over 3,500 professionals from HR, occupational health, employee wellbeing, healthcare, health and safety and more, aiming to arm them all with new ideas and resources to ensure employees are engaged and motivated, healthy, return to work quickly following absence and stay in work.
In amongst the stand and tracks, are some fantastic speakers covering a whole host of fascinating topics. Here are 5 talks not to miss.
1. Mental Health at Mondelez - Evidence and Actions from a Major Employee Review
When: 11.15 am - Tuesday 6th March
Track: Mental Health
Speakers: Katie Mason, Musculoskeletal Service Delivery Lead, Mondelez International and Tom Oxley, Director of Mental Health, Bamboo Mental Health
Why you need to see it: Mondelez, the multinational confectionery, food and beverage company, employs about 107,000 people around the world and has put health and wellbeing at the heart of the company culture. We're interested to see the results of their major employment review and, with drug and alcohol abuse often a major factor in mental health, what key findings they've pulled out from their investigations.
2. Casting the Runes for the Future of Health and Work
When: 2.05 pm - Tuesday 6th March
Track: Health and Wellbeing - National Policy and Initiatives
Speakers: Dame Carol Black, Principal, Newnham College and Expert Adviser to Public Health England and NHS England and Dr Justin Varney, National Lead for Adult Health and Wellbeing, Public Health England
Why you need to see it: Dame Carol Black has an incredible track record of success in the medical sector, and is hugely influential in advising and shaping public medical policy. In 2011, completed an independent review for the UK government of sickness absence and she has led a further review of the impact of addiction and obesity on employment outcomes. We're looking forward to seeing how the higher echelons of the government are thinking about health and addiction in the workplace.
3. The Recognition and Management of Alcohol and Drug Misuse in the Workplace
When: 11:00 am - Wednesday 7th March
Track: Health Surveillance and Travel Health
Speaker: Professor Neil Greenberg, Professor of Defence Mental Health, King's College London and March on Stress
Why you need to see it: As scientists at heart, we're excited to see Professor Greenberg, a specialist in the field of trauma and mental health, talk on a subject close to our heart. Greenberg has published more than 200 scientific papers and book chapters over the years, and we're looking forward to see what fresh clinical insights he can bring to the issue of workplace substance misuse.
4. The Legal Implications of Managing Alcohol and Substance Misuse in the Workplace
When: 3.40 pm - Wednesday 7th March
Track: Employment Law
Speaker: Jim Lister, Partner, BLM
Why you need to see it: While workplace drug and alcohol testing is a subject close to our heart, we understand it sits within a wider ecosystem. While Neil Greenberg (see above) will undoubtedly be approaching the subject from a medical perspective, this talk will look at the legal frameworks that businesses need to put in place to deal with workplace substance misuse. Included in that will be the implications of managing these processes and the results of positive tests and rehabilitation options. Should be a fascinating insight.
5. The Future of Workplace Substance Misuse Testing
When: 1:45 pm - Wednesday 7th March
Track: Employee wellbeing and Resilience
Speakers: Trevor Hall, Partner, Hall & Angus
Why you need to see it: We couldn't leave this one off! Cansford Labs and Hall & Angus are hugely excited to be launching our brand new partnership, TOX247, at the event. Hall & Angus have decades of experience in workplace training, investigations and policy setting for substance misuse in the workplace. Our partnership combines that with Cansford's toxicology expertise to offer a quick and cost effective testing alternative to point of care devices.
Trevor will run a highly interactive session during which he will help attendees explore the definition of a substance and alcohol misuse policy, what comprises a programme of testing and the problems of POC devices and the benefits of BTL testing.
So there we have it, five talks you HAVE to see at Health and Wellbeing at Work 2018. If you haven't yet got tickets, you can still get some here. And, of course, we'll be there. Come and say hello, we're always happy to chat.
Subscribe to Email Updates